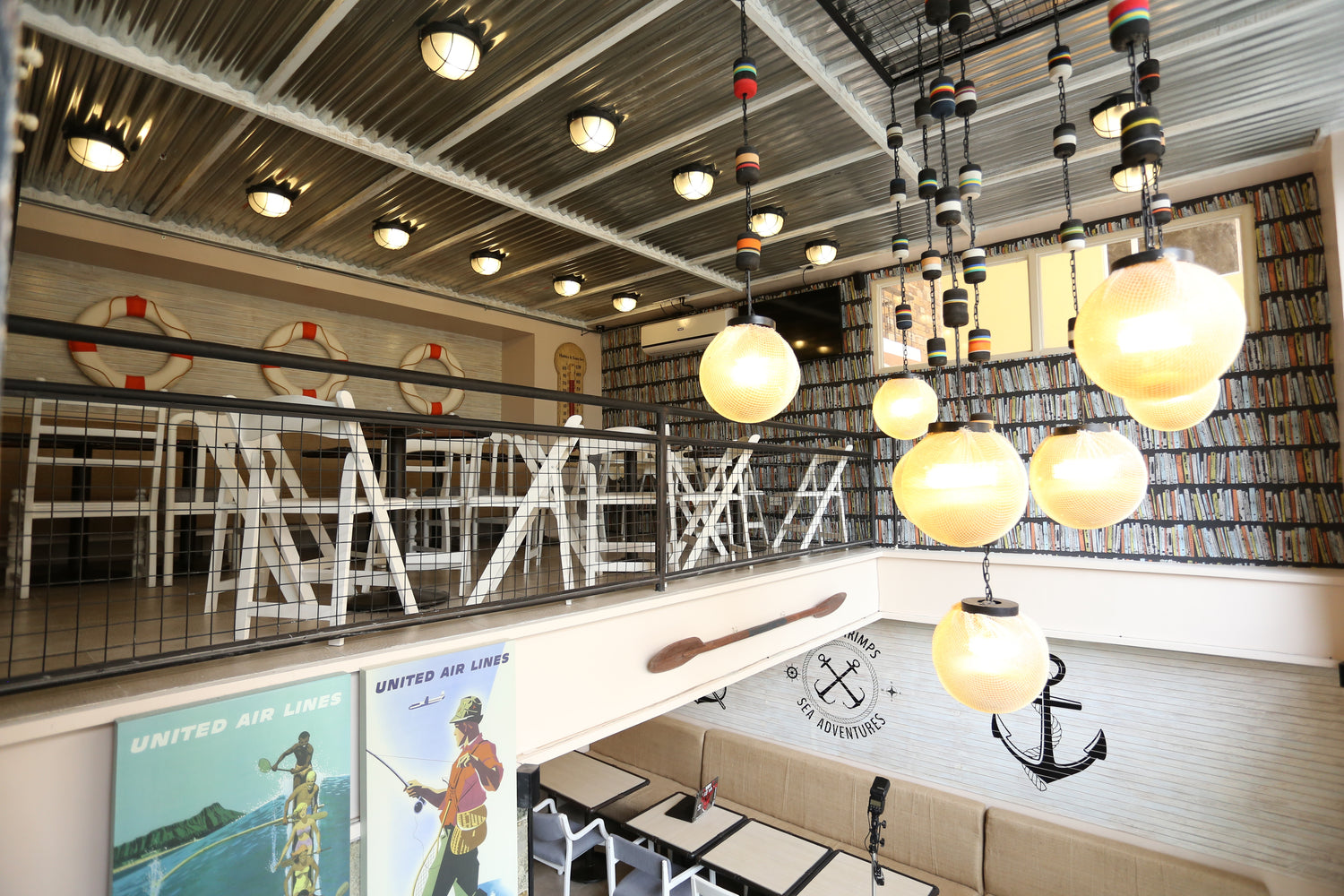 Bag O' Shrimps anchored itself in Manila on 2014 only with the passionate captaining of couple-owners, who had spent time in Los Angeles could not pass the chance to bring a taste of the West back to the Philippines.
After a ton of tedious research, taste-testing – and a couple pounds, the couple opened this "Wharf-in-the-City" seafood-shack's doors to the local community.
The laid-back, harbor themed restaurant boasts a mouth-watering menu containing the rich flavors of the sea, all freshly prepared in bold spice-mixes and recipes. There is also a strict table-culture observed at Bag O' Shrimps – EAT WITH YOUR HANDS. The mess treats you to a one of a kind experience where you can unplug from the bustle & wind down with friends.
When dining at Bag O' Shrimps, there really is only one thing to expect – a deliciously messy good time.